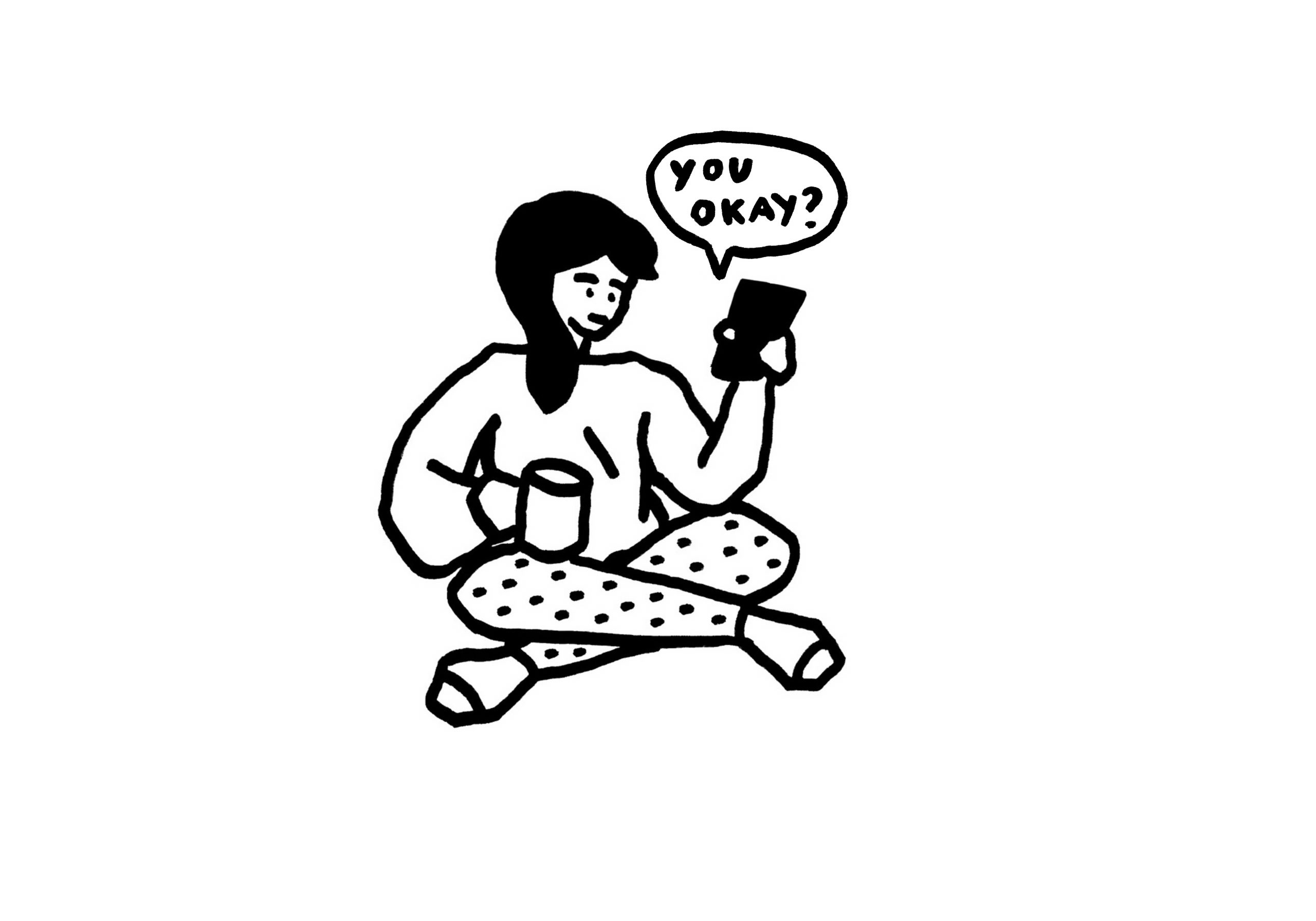 It is obvious that the pandemic has been a catalyst for a disintegration in peoples wellbeing. It has been inducing feelings of loneliness, anxiety and stress amongst the masses. Everybody in some way has been affected by the pandemic. University students have not only been overwhelming effected, but also completely disregarded. This has been expressed by many students who have acknowledged a lack of support from their institutions and the government. These individuals were being left out of key discussions. Stresses regarding employability, rent, isolation, lack of accessibility to academic resources as well as a multitude of other reasons have contributed to this.

University is an extremely turbulent time regardless of the pandemic. So, it is no surprise that since March 2020 student's mental health and wellbeing has deteriorated. This has been reflected in the many studies and tragic statistics validating this fact. It's almost dystopian imagining first year students being boxed up and literally fenced into their university halls unable to have a normal experience. The idea of this as plausible anytime soon seeming absurd.
What is Mindhamok?
Whilst conversations regarding mental health are being had and acknowledged, speaking directly to the removal of the stigma attached to mental health issues, there is still a lack of resources for those who suffer becoming more inaccessible as more and more people's mental health deteriorates. Helping these students gain access to these vital resources regarding mental wellbeing is the organisation Mindhamok. The online platform is helping to facilitate a space where students can gain accessibility to a variety of resources. Users can access a variety of videos, podcasts and social media content aimed at student wellbeing with referrals and live chats coming soon. Ultimately this provides the means of support through the basis of knowledge, being a catalyse for recognising the importance of wellbeing.

Stereotypically, the student lifestyle is not one which seems to prioritise wellbeing, so Mindhamok is providing the resources to help educate people on this and subsequently improve mental health. The range of different resources allows the user to cater the approach to mental wellbeing to their own needs, showing that whist the service is entirely virtual it is still able to create a personalised experience.

Central to Mindhamok's ethos is the belief that encouraging students to actively participate in their wellbeing will subsequently improve how they feel. Positive mental wellbeing and good academic performance exist in a duality, so it makes sense for there to be a space catered towards a university student specifically and their needs. This is an extremely refreshing approach toward supporting young people, who have too often been left out of discussions regarding their own mind. Mindhamok counters the intimidating approach to mental health to one that is driven by mutual engagement and compassion aided through the liaison with current students at university in the role of ambassadors, providing a unique and realistic lens to their approach to one that seems to align more with the desires of Gen Z. This shows a clear understanding the demographic through this constant communication.
What the Founders of Mindhamok say
Mindhamok is an extremely new organisation, and its potential is exciting. Talking about the future of Mindhamok, Phil Georgiou, one of the founders stated, 'We aim to become the number 1 global platform that is specifically focused on student wellbeing around the world'. A multitude of approaches towards wellbeing and mental health is vital in the 21st century. Every person and their mind are uniquely differently and Mindhamok acknowledges this. The development of platforms like Mindhamok are ultimately making approaches to wellbeing extremely accessible and provides the autonomy to the user to explore many ways of coping with their mental health.

It seems that Mindhamok is pioneering a space for wellbeing and will ultimately make approaches towards mental health one which will continue to remove the stigma but also provide the resources that come with this discussion becoming part of the mainstream. Talking about Mindhamok and their ethos Phil summarised the organisation by saying, 'we believe that it's vital for students to be able to engage with and access a platform like this quite simply because when we feel good, we live and study better, and that's the best outcome imaginable!'.
Why are organisations like this needed?
Ultimately platforms like Mindhamok are extremely vital. They are simply responding to a necessity that is not being satisfied elsewhere. Whilst Mindhamok is a great opportunity to improve wellbeing further, there seems to be a pattern occurring where students' feelings are disregarded by higher institutions. Acknowledging that university students are the future and that supporting their wellbeing should be vital to their academic development should not just be the goals of a small organisation like Mindhamok, but rather those who's services we are directly paying for. The government and universities have a duty to support and care. Simply sharing words of performative action should not be their response. The existence of a space like Mindhamok is lifesaving and life changing, supporting the wider community and the future. Givey would encourage anybody to actively participate in their wellbeing and support an organisation like Mindhamok.
Check out Mindhamok;
https://www.instagram.com/mindhamok/?hl=en
Art by Sullivan Holderbach

If you found this article interesting to read, check out these:
Food Meets Mood: The Startling Connection Between Nutrition and Mental Health – Givey | Blog
World Wellbeing Week 2021 – Givey | Blog
Lets End the Stigma Around Mental Health – Givey | Blog
Join our dedicated community of thousands of small charities. Givey is an online fundraising platform with an ethos of transparency for donors and no platform fees for charities / causes. We have raised over £2m.
Written by Abigail Tate